Meet the Team
Ramon Maldonado
DRE#: 01920346
As a top-producing agent, Ramon joined Compass to drive to the next level an already successful career in real estate. Under the Compass brand, Ramon and his team take great pride in having the ability to utilize today's cutting edge technology, marketing resources, and local and global connections to perfectly unite extraordinary places with the extraordinary buyers who will cherish them as we do.

Ramon grew up in San Diego and came from a family of entrepreneurs. While earning his Bachelor's degree at San Diego State University, Ramon worked around successful Real Estate agents, which deepened his passion to pursue a career in real estate.

Ramon believes that there are many qualities and skills that are incorporated into being an excellent real estate professional: integrity, in-depth community and market knowledge, experience, marketing savvy, effective negotiation skills and a high-quality professional network, all of which are hallmarks of how he works.

That said, in his experience as a San Diego real estate professional, he has found that providing the very best service is essentially about putting his clients first! This means keeping all the resources of his team, and the services they provide, accessible to you at all times, while responding quickly to your needs.

This "client first" philosophy has always been Ramon's approach to Real Estate and requires him to continually improve his skills and ways of doing business.
Javin Hope
DRE# 01750598
A native of Hawaii, Javin began her career in the Sports Fitness industry before she transitioned into Sports Management. She found that she was constantly helping traded and newly signed athletes find a real estate agent in other states to help them relocate and/or become first or second time home buyers.

Ms. Hope saw an opportunity in this elite network and has since devoted herself to a successful career in Real Estate, servicing not only Professional Athletes/Entertainers and their referrals of friends and family but her San Diego sphere of influence and clients across the nation. She is licensed in both California and Hawaii and specializes in luxury home sales and REO/Short Sales from N. Coastal Cities to Downtown San Diego.

Recently representing major banks listing their foreclosures and handling Short Sales in the San Diego Arena, she is a member of many mortgage DEFAULT industry and Bank Asset Management organizations such as Bank of America, Chase, numerous REO Outsourcers, NAHREP-National Association of Hispanic Real Estate Professional as well as AAREA-Asian American Real Estate Association are a few.

Javin is an active philanthropist within the San Diego community, she enjoys working with the young and underprivileged children and women in numerous NFL foundations, Father Joe's Village, Susan G. Komen Breast Cancer Foundation, The American Cancer Society, Eugene Amano football camps, Junior Seau Foundation, Donald Penn Foundation, and the Marshall Faulk Foundation. Constantly seeking to provide the best Real Estate service possible, Javin Hope strives to deliver HOPE and Dreams through a smooth red-carpet transition.
Johnny Noris
DRE# 02023983
Johnny is known for his charismatic nature, strong work ethic and commitment to excellence in everything he does. Born and raised in La Jolla, he has been around the real estate business his whole life being born into a household with two licensed parents. A true competitor, Johnny has competed on the world stage as a professional surfer on 6 continents and more than 15 countries. After retiring from his career in surfing he now brings the same competitive spirit and global perspective to the world of real estate.
Aaron Escobedo
DRE# 01716503
Born & Raised in San Diego, Aaron is a true definition of a local! His love for the city and enthusiasm for its​​​​​​​ lifestyle is the reason why he got into the real estate business. He graduated with a degree in Political Science from San Diego State University in 2004. In the early stage of his adult career, Aaron worked in the health & fitness industry as a Certified Personal Trainer/Fitness Coach. This is where his passion for helping others achieve their goals, first started!

In 2008, Aaron acquired his real estate license with the intention of using his communication/interpersonal skills he learned over the years as a personal trainer, to guide and coach people through the largest transaction in one's lifetime.

Aaron believes there are important key qualities and skills that make a real estate professional excellent at what they do: effective communication, integrity, trust, market knowledge, and powerful negotiating skills, all of which are key characteristics to how he works.

Aaron has found that providing the very best service to his clients are essential to maintaining a relationship with them long after the deal has closed. Putting his client's needs first is his top priority!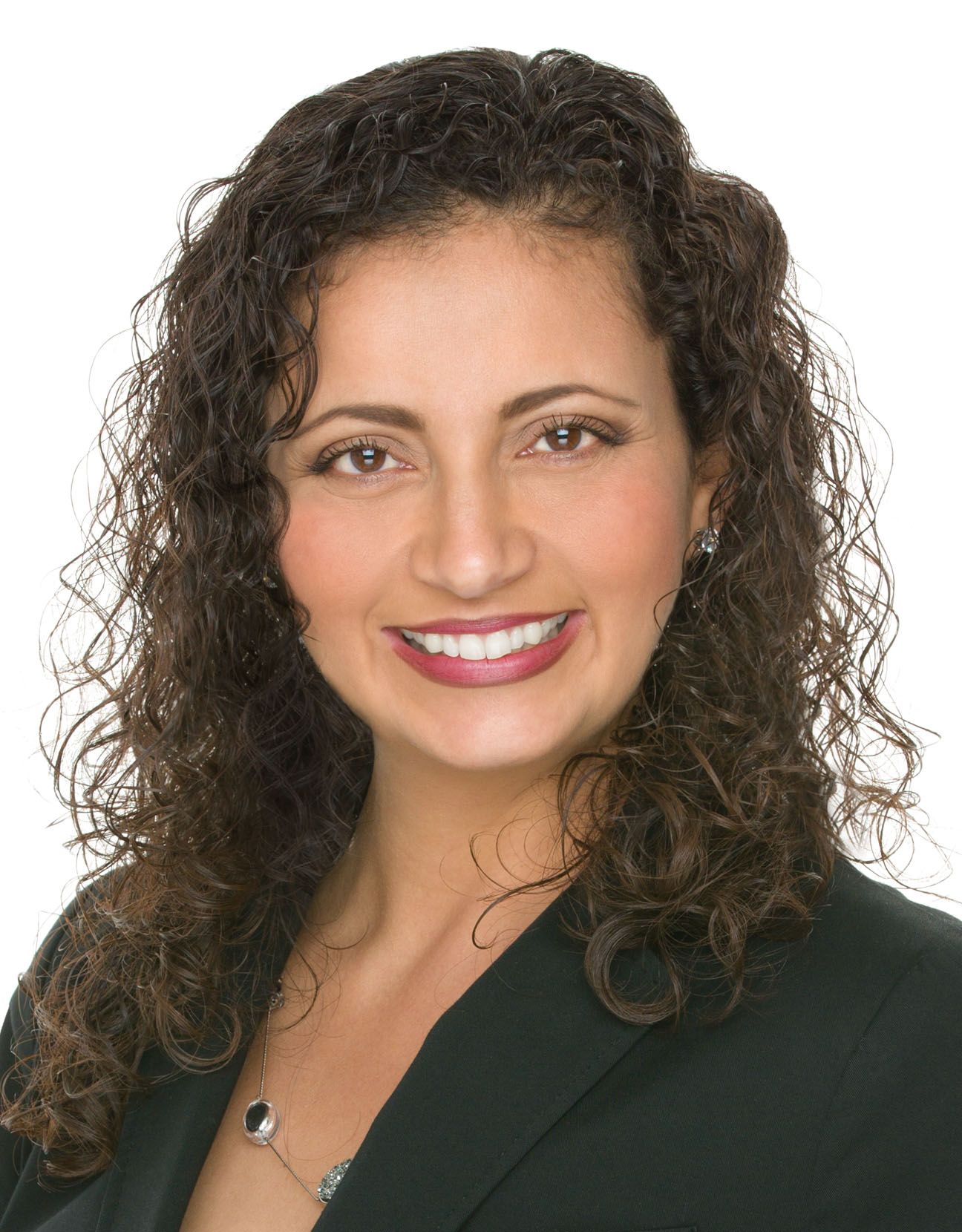 Lisa Morgan
DRE#01873745
Lisa Morgan has been a Realtor for almost ten years after coming from the auto lending industry for eight. Growing up in San Diego County to a single mother that tended to move a lot, she wanted nothing more than to achieve the American Dream for herself one day. Along with moving homes, comes moving schools. So, at a very young age, she learned to make new friends quickly by building relationships with people of all backgrounds. She is very easy to get along with and loves meeting new people. Her passion to achieve the pursuit of homeownership, paved the perfect path to pursue her career in Real Estate. It has become her PASSION to help families achieve their homeownership goals.

Lisa epitomizes great energy, hard work, integrity, and creative service in every detail of her real estate transactions. Her definition of customer service is identifying a client's needs and providing them with a service they expect and enjoy by informing them with honest facts, giving her opinion when asked, and delivering their expectations in a timely manner.

For Lisa, her satisfied clients are her best resource for new business. She has built a great clientele base that consistently refers her friends and families that also want to work on their real estate goals. Whether they are first time homebuyers, move-up or down buyers and sellers, or investment properties. She is well versed in these arenas.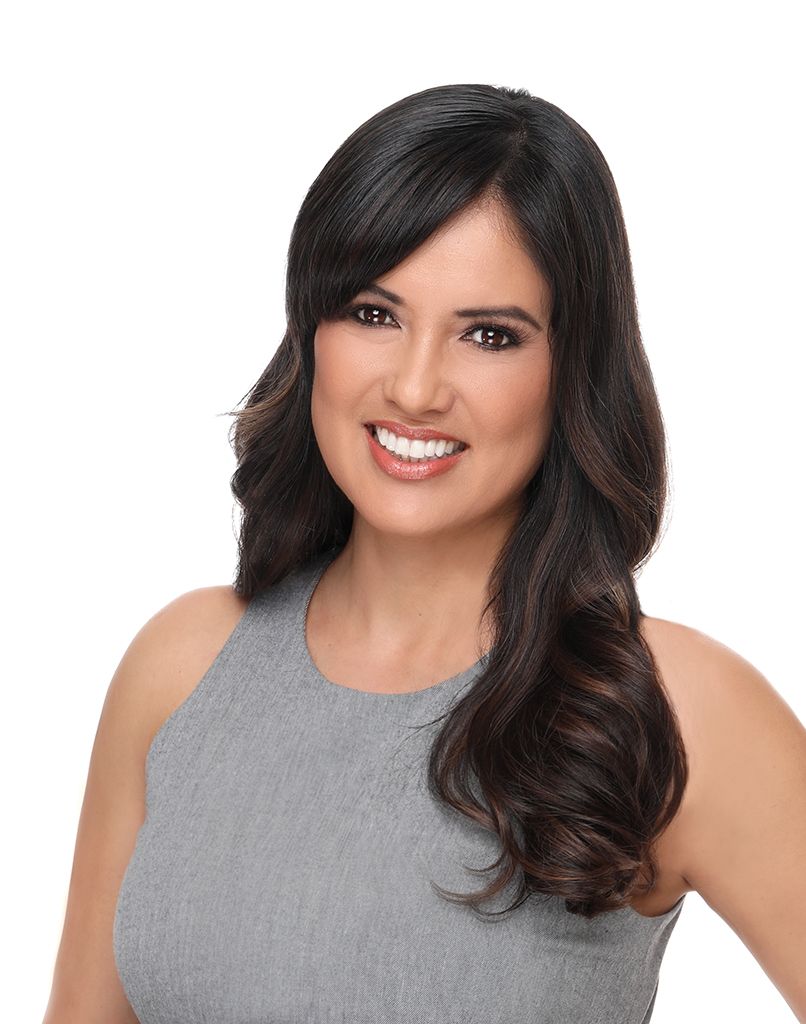 Andrea Sarabia
DRE #02076621
Andrea Sarabia epitomizes the "American Dream". She and her family emigrated from Mexico in 2004 to provide a better life and more opportunities, and have succeeded in that goal at the highest level. She brings the same passion to her clients with her dedication, organization skills, and hard work at the highest standard. Andrea graduated from Southwestern College with Honors in Real Estate Business.

Andrea's customers benefit from her knowledge about all of the varied and many neighborhoods in her beloved San Diego County. In her limited spare time, she and her family enjoy time with friends, watching soccer, traveling and helping those in need. She takes great pride in the accomplishments of her children; daughter Alani is a student at San Diego State University and her son Alec is enrolled at the University of California Riverside.

In concert with the global reach of Compass's iconic brand, Andrea brings the highest level of service, enthusiasm, and skill to each and every transaction from beginning to successful closing. Her greatest joy is helping her customers build family wealth and making their real estate dreams come true!

Languages: English and Spanish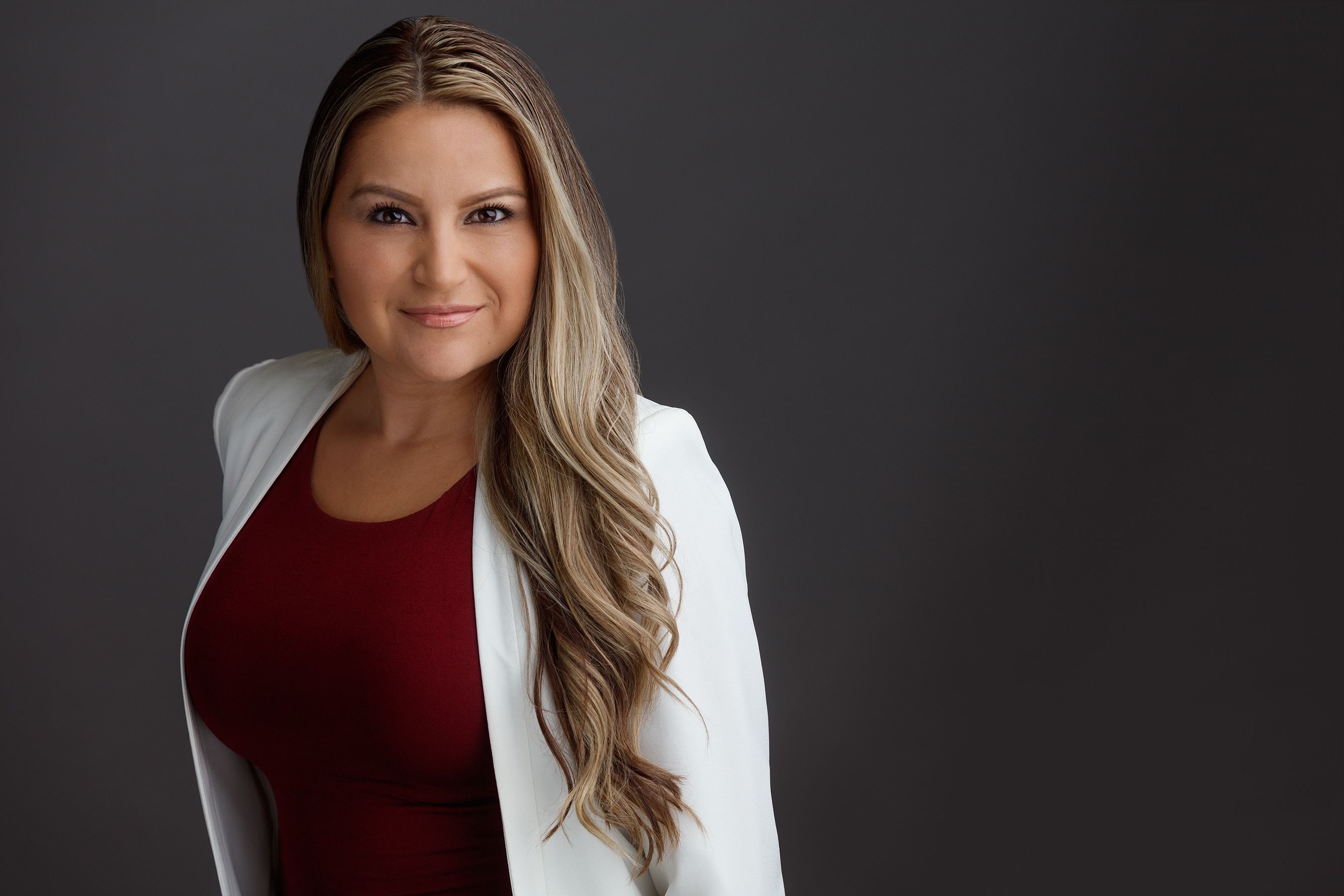 Mayra Mendoza
DRE #02070388
Mayra Mendoza brings to Real Estate the passion and unrelenting resolve essential for creating a truly unmatched customer experience. With a keen eye for seeing the unseen, Mayra understands more than most that 'the devil is in the detail', and, to that end, explores every avenue while advancing your interests. Mayra is fluent in the Spanish language and is extremely proud of her Latin roots. In addition to visiting orphanages abroad, Mayra gives freely of her time to empower young girls in search of a strong and encouraging voice.

As a resident of San Diego and native of Orange County, Mayra recognizes the shifts in the southern California market and acutely observes developing neighborhood trends.

​​​​​​​Mayra is an experienced and accomplished businesswoman, reporter, and television show producer turned entrepreneur. At the age of 16, beginning at a restaurant to gain the requisite cashier experience, Mayra worked as a banker for a large financial institution. Earning respect and trust from her clients at such a young age, she quickly discovered her passion for helping others, while also instilling in them a sense of calm amidst stressful financial decision-making. During her time at the bank, Mayra double-majored in Business Management and Broadcast Journalism from California State University, Fullerton. From there, Mayra was offered the position of reporter/producer at TMZ entertainment news in Hollywood. In 2011, she moved to Arizona to launch and become a show producer for the nationally syndicated television program RightThisMinute, airing on ABC. After a successful career in television, Mayra decided it was time to return to California and make an impact in real estate.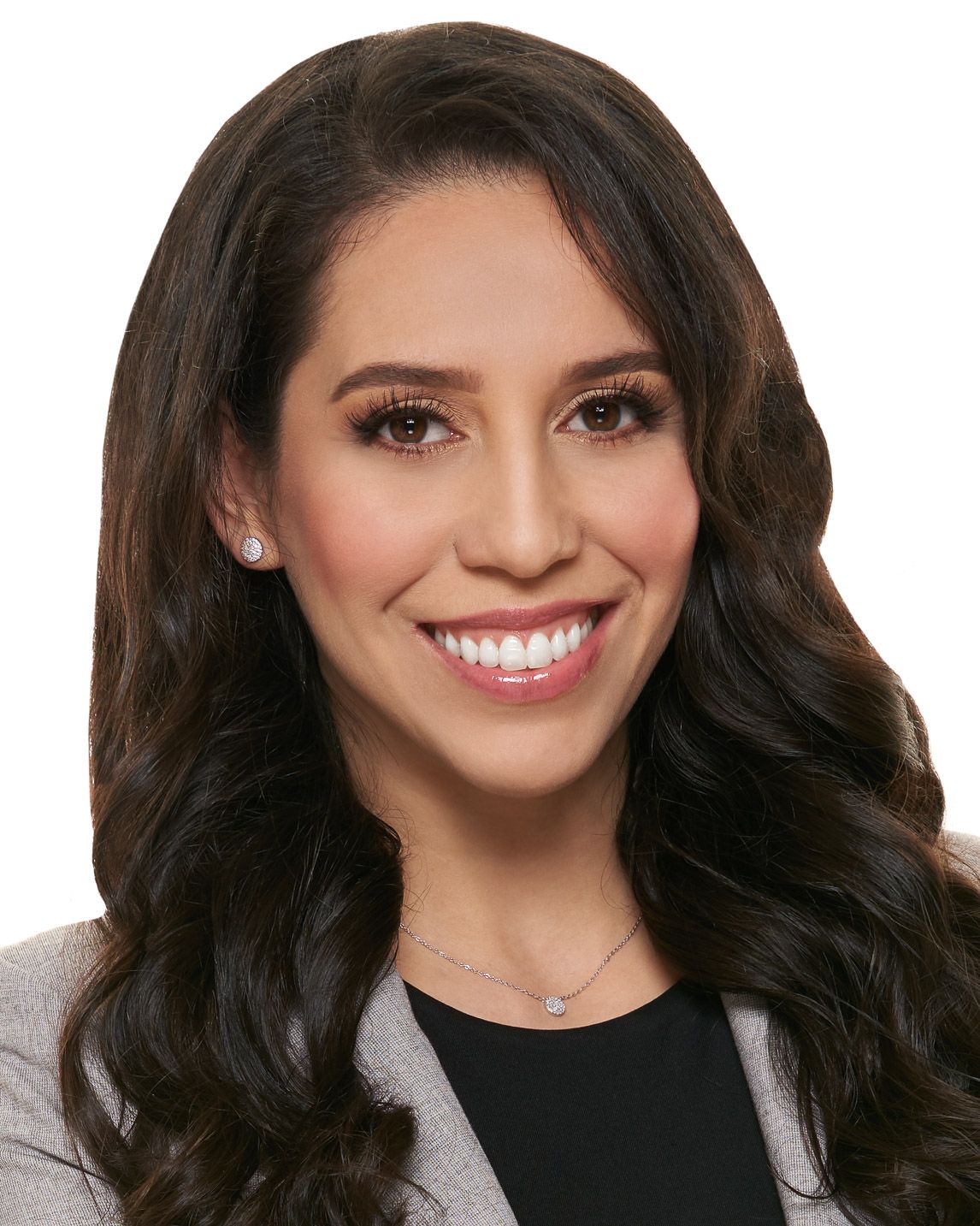 Rebecca Franco
DRE #01982080
Rebecca is known by her customers as an individual who delivers one-of-a-kind service. She consistently goes above and beyond the call of duty, pays careful attention to detail and takes the time, and truly listens to her client's real estate needs and dreams. Her decade spent in the banking and lending industry affords her superior knowledge about the financing part of the real estate transaction. Her success is no surprise; even when she was brand new to the profession, she won "Rookie of the Year"!

Rebecca graduated from Fallbrook High and holds a Bachelor of Science Degree in Accounting from Liberty University. In her limited spare time, Rebecca enjoys reading, running, and spending time at the beach with her family. Rebecca understands that whether it's a starter home, dream home, second home, or investment property, professional representation at the highest level is paramount throughout the transaction. She takes pride in the fact that much of her business comes from repeat customers and referrals. Client satisfaction is her top priority. Rebecca states, "I believe integrity begins with trust, and building relationships grounded in the trust is my top priority!"